• Interlocking Paver Block Machines
• Automatic Fly Ash Brick Machines
• Semi Automatic Fly Ash Brick Machines
• Paving Block Machines
• Pan Mixers
• Belt Conveyors
• Box Feeders
• Press Feed Hoppers
• Press Feeding Systems
• Cellular Light Weight Concrete Machines
( CLC Machines )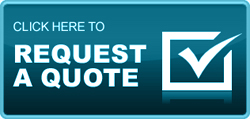 AHP Machines is specialized in the manufacturing of fly ash brick machines, paving block machines and CLC ( Cellular Light Weight Concrete ) machines. AHP Machines is known for offering innovative and economical production technologies with high reliability. Our expertise in hydraulics and manufacturing systems and automated machines enables us to innovate and develop world-class products. Our products and machinery undergo rigorous quality monitoring and each product is guaranteed for its performance and most reliable after-sales support. This indigenous technology for fly ash based brick making plants is at par with the best available in the world. Moreover, because of our in-house Research and Development we are in a position to offer comprehensive packages for customized projects.
AHP STRENGTHS :-
Ability to Execute Large & Complex Projects on a Turnkey Basis.

Application Based Product Development

Focused Business Strategies

Regular Quality Checks

Competent and Qualified Professionals

Timely Delivery

Cost Competitiveness

Excellent Service Suport.